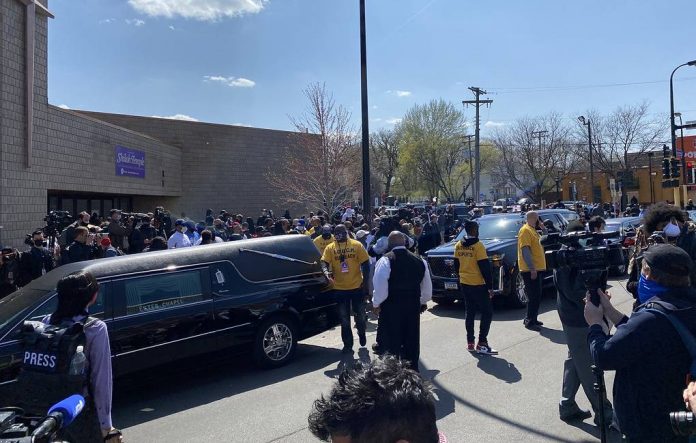 A rally of supporters of the Black Lives Matter movement took place at a church in Minneapolis, where the funeral of a black Dante Wright, who was shot by a female police officer during his arrest on April 11, was organized.
Although Wright lived in the Minneapolis suburb of Brooklyn Center, the funeral ceremony took place in the city itself, within walking distance of the administrative center. People who came to the church carried flowers, some of them carried posters with portraits of Wright and slogans demanding justice for his death.
The ceremony itself was attended by about 100 people, not counting the press.
Last week, Wright's death sparked riots and clashes with police in Brooklyn Center. The indictment on Tuesday of ex-policeman Derek Chauvin for the murder of black George Floyd defused the situation, but according to some BLM supporters in the city, a single jury decision is not enough to really make a difference to racial discrimination in the city.