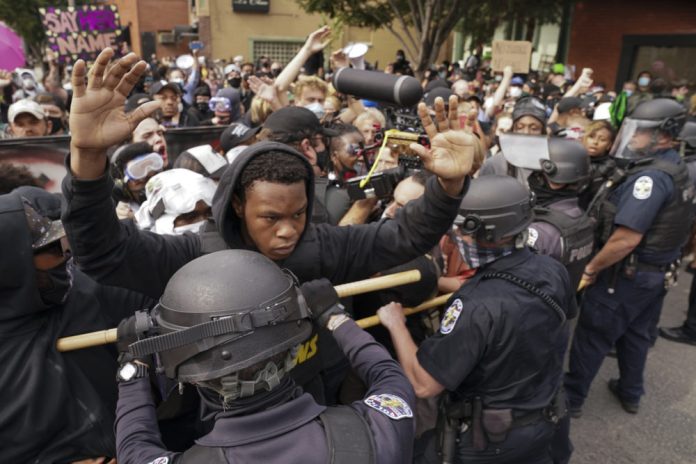 Black Lives Matter (BLM) activists called for the dissolution of the U.S. police. This is stated in a message published in the Twitter account of the movement.
In addition, BLM representatives called law enforcement officers murderers. "We have no respect for murderers. Disband all police officers. To hell with the police," the publication said. The movement made this appeal on the occasion of Law Enforcement Officers Respect Day, which is celebrated in the States on Jan. 9.
Earlier, dark-skinned American rapper and designer Kanye West shared his position on BLM.
View this post on Instagram
He posted to his Instagram account  a post-it with a white caption on a black background that read, "Everyone knows that Black Lives Matter was a scam. Now it's over, no thanks."