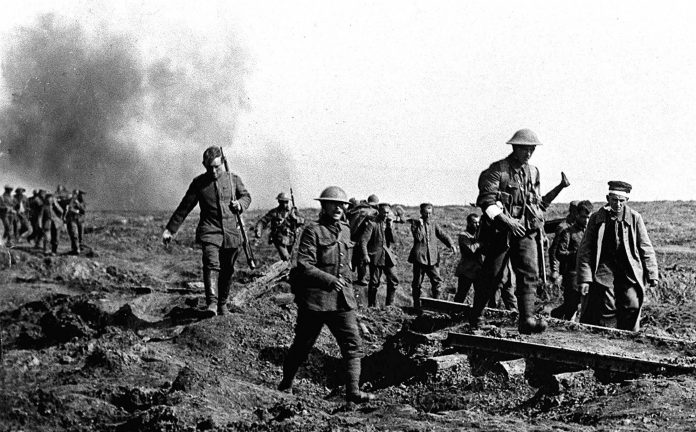 London apologized after publishing a report on the deaths of more than 150,000 African and Indian soldiers during the First World War, forgotten by the authorities. Reported by Le Figaro.
British Defense Secretary Ben Wallace, on behalf of the government, expressed deep regret for the situation and referred to persistent prejudices and racist ideas that were once popular in English society. "We cannot change the past, but we must draw conclusions and act," he said.
According to the British War Burials Commission, more than 50,000 soldiers from East Africa, India and Egypt have not been honored with personalized burials, unlike their fair-skinned comrades. In addition, from 116 to 350 thousand dead have never been mentioned before during war memorials and ceremonies. The reason for this was the widespread racism in the UK.
The Soldier Report was formulated following the release of the documentary The Unremembered. The author of the film, UK Labor Party MP David Lummy, noted that no amount of excuses would correct the humiliation of forgotten victims of the war. "However, this apology gives us as a nation the opportunity to explore this terrible chapter in our history and pay tribute to each of the soldiers who sacrificed their lives," the politician added on Twitter.
The reappraisal of attitudes towards Britain's colonial past was prompted by the Black Lives Matter social movement, notes Le Figaro. It was founded in the United States in 2013 to combat racism and police violence. In the summer of 2020, BLM activists organized massive protests across the country.